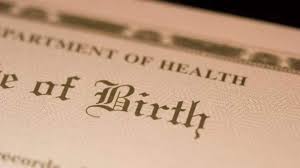 Births should be registered with the Corporation within 21 days of birth. For registrations beyond 21 days, there is a fine applicable for upto a year. Beyond a year, it is required to go through the courts to obtain a birth certificate.
For births taking place in hospitals, the procedure is performed by the hospitals.
Documents Required to obtain birth certificate:
Aadhar Card
Proof of place of birth (issued by the hospital)
The certificate form needs to be filled up and sent to the Corporation for issuing the certificate. Most hospitals do this procedure, but this can also be done by the parents. Download, print and fill up this form. Visit the Corporation office at below address.
Tiruchirappalli City Municipal Corporation, Bharathidasan Road, Cantonment, Trichy. Phone –  0431 2415396
Typically, it takes a week's time for the birth certificate to be processed and issued.